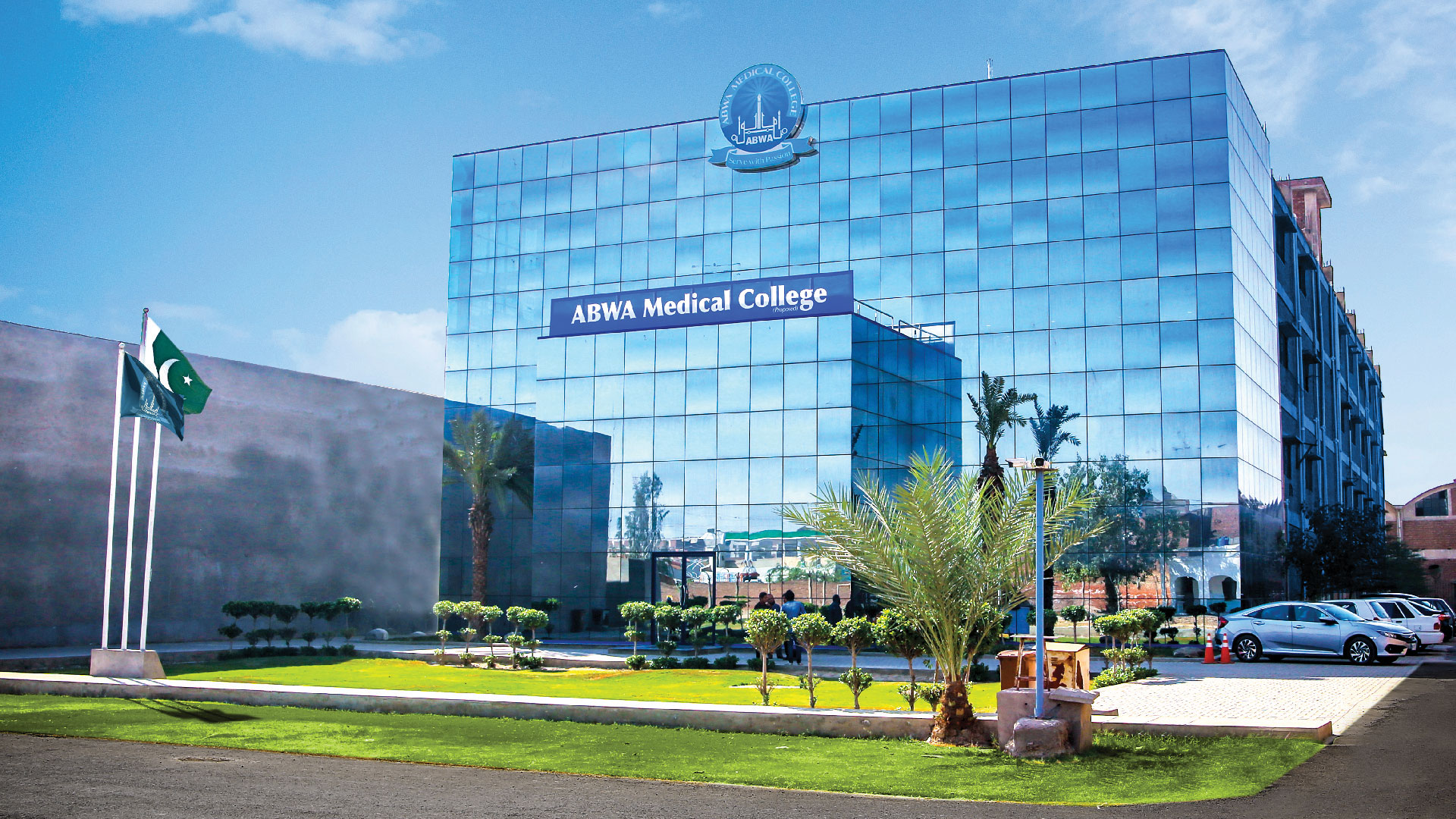 The ABWA Medical College and ABWA Hospital and Research Centre are part of the ABWA Knowledge Village, which also comprises the proposed ABWA University and ABWA School System. The ABWA Knowledge Village, when completed, would spread over 56 Acres of land conveniently located in the well-connected suburbs of Faisalabad and within easy reach of all major cities of Punjab.
The ABWA Medical College is housed in a beautiful purpose built building with all modern facilities and state-of-the-art equipment.
In terms of covered area the building is almost 141,000 square feet, which makes it one of the most spacious private medical colleges of Pakistan.
Modern teaching aids, audio-visual facilities, well stocked library, excellent laboratories and demonstration rooms, ensure a congenial learning environment for the students. The highly educated and experienced faculty, in all essential disciplines, is available to impart best medical education and guide the students to become leading professionals of tomorrow.
The ABWA Medical College is complemented by a 500 plus bedded ABWA Hospital and Research Centre. The Hospital has all the modern machinery and equipment necessary for a hospital of international standards.
The Hospital is located adjacent to the Medical College making it very convenient for students to undertake their academic pursuits. The ABWA Medical Collage provides a healthy, secure and environmentally friendly atmosphere for the students and the faculty.