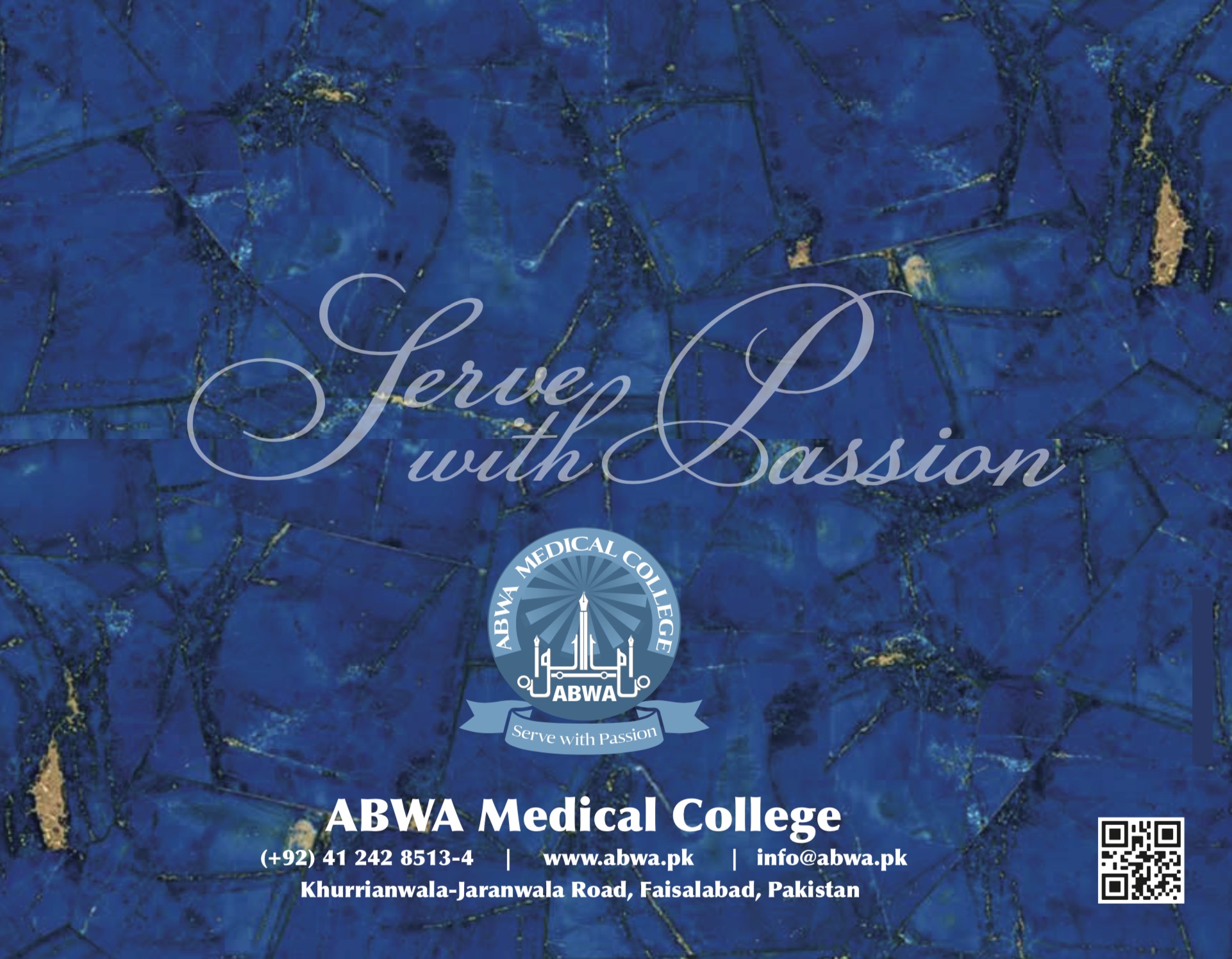 Help Desk for Foreign Students
ABWA Medical College has formed a Help desk to provide the assistance to Foriegn Students in thier process of Application to the University of Health Sciences Lahore for admission in MBBS 2018-19 through the Central Induction System.
Please download the Application form from UHS website.
http://www.uhs.edu.pk
And apply directly to the UHS Lahore.
Please email the application to vc@uhs.edu.pk as well.
CC: info@abwa.edu.pk
If you find any difficulty in the process we are ready to help you in the process of submitting the form to UHS.
If you have any questions kindly contact us on (You can also whatsapp on the below number)
+92 311 111 2292